Mobile App
Offline Mobile Inspections for Environmental Compliance
Mapistry announces that environmental compliance inspections can now be completed offline using the latest version of our mobile app.
To increase staff efficiency and mitigate risk, Mapistry is excited to announce that environmental compliance inspections can now be completed offline using the latest version of our mobile app available on iOS or Android devices. This is a particularly critical upgrade for our heavy industry and manufacturing customers that have facilities and job sites in locations with limited or no network connectivity.
Instead of risking data loss due to poor Wifi or cellular service, industrial staff can now perform inspections anywhere, anytime. The new workflow is fast and intuitive, users simply navigate to the inspection they wish to complete and then the app will automatically detect you are without data and transition into 'offline mode' to complete the inspection. After safely completing their inspection offline users will be prompted to return to WiFi. After internet connection is restored, form data automatically uploads to your Mapistry platform for tracking and management.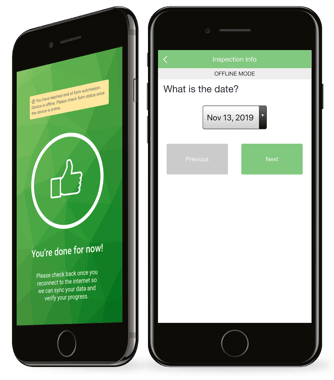 Inspections are a vital component to assessing the health of your facility's environmental compliance program. Identifying areas of concern and documenting corrective actions safeguards compliance programs from legal and financial risks. With our new offline capability, we are excited to empower even the most remote job sites with digital inspections.
For example, building material facilities operating quarries or other large sites (landfills, material yards, etc.) can now complete inspections without worrying about lost network connectivity. Facility staff no longer need to rely on paper inspection forms to capture information in remote locations on their sites and risk lost or missing data. Operations and compliance teams can also benefit from no longer needing to complete double data entry, as every site location is now accessible with the mobile app. The updated offline app can tackle the largest sites with ease, ensuring accurate and efficient data collection. In addition, corrective actions found during inspections will be automatically communicated out to the right person without a plant manager or facility operator needing to text or send an email.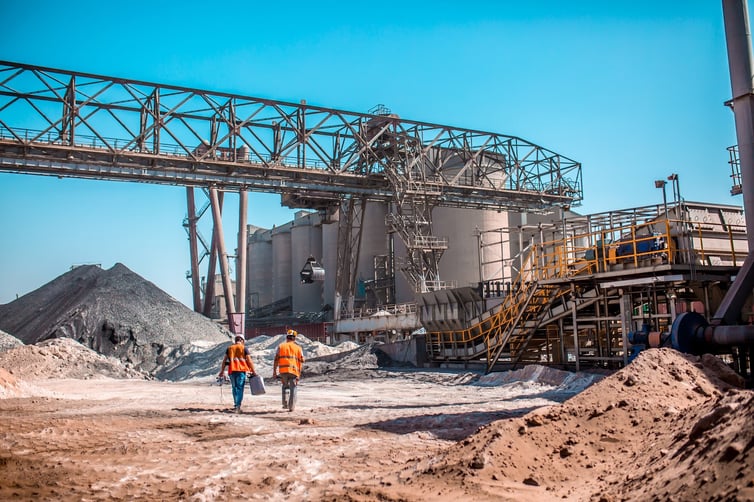 Quarries and other large sites now have access to a purpose built mobile experience freeing them from juggling papers and shrunken screen web experiences.
Mapistry's mobile offline capabilities allow busy professionals to complete inspections faster and more accurately. With the freedom to inspect all areas of their facilities, environmental staff actively mitigate risk, documenting areas of concern before they evolve into larger compliance issues. In the ever changing world of environmental regulations, intelligent and efficient compliance is at the utmost of important