CUSTOMER SUCCESS
Expert onboarding team dedicated to meeting your goals
Mapistry's experienced customer success team is here to ensure your organization gets the most out of our software from Day 1. We'll work with you to define your goals and create an action plan for launching Mapistry into your business. Following a structured implementation schedule with adoption strategies and team training, we pride ourselves on offering a quick and easy rollout experience. This "all-inclusive" onboarding experience is available to all our customers without hidden fees or the need for third-party consultants.
DEDICATED SUCCESS MANAGER
Your dedicated ally in streamlining onboarding and maximizing business potential
From the moment you become a customer, you'll be in touch with a single point of contact from our Customer Success team. They will be your advocate and guide throughout your customer journey to help you create a strategic impact on your business. We work with you to define success criteria that align with your priorities, and we conduct regular Business Reviews and check-ins to give insight on progress and best practices.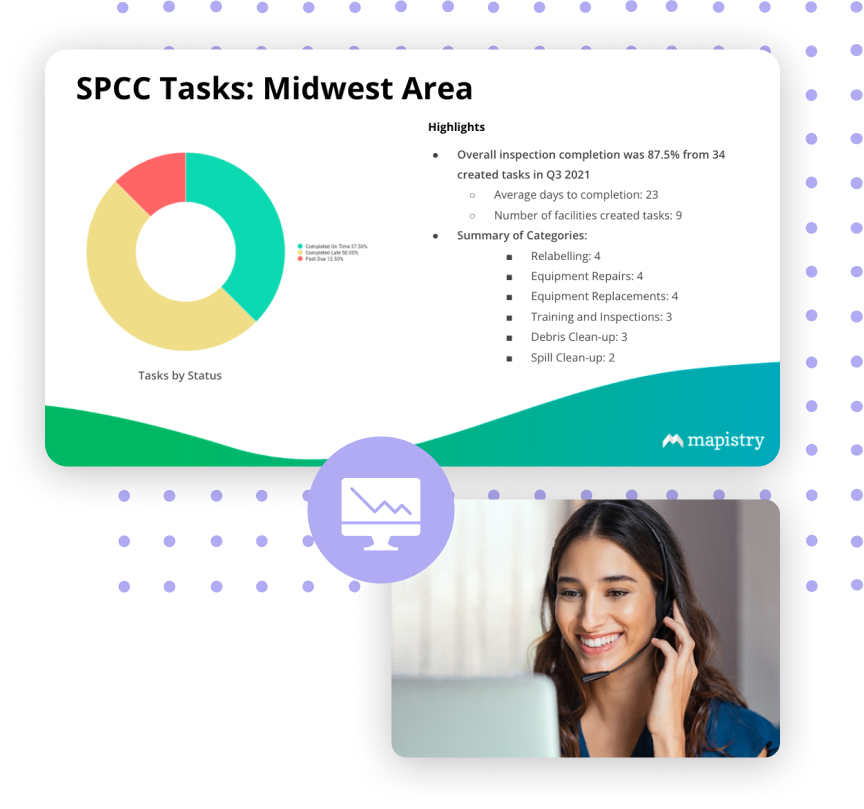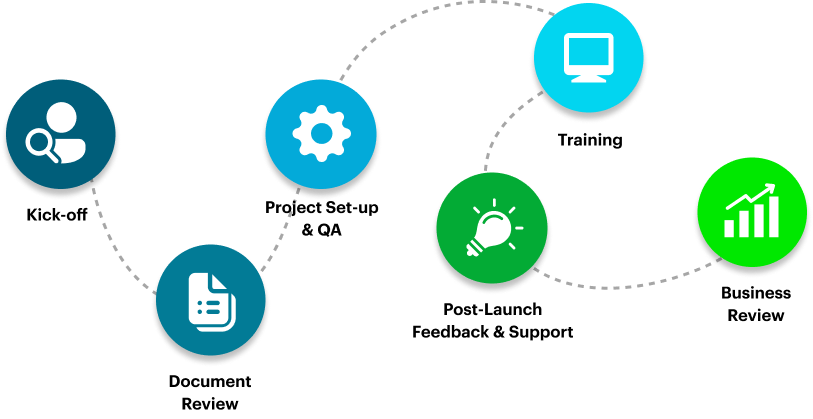 EMPOWER USERS
Unleash the capabilities of users with our training resources and user guides available on demand.
Developing an effective digital strategy to manage your EHS programs can be complicated, so we are here to help. From getting started guides, videos, and best practices, Mapistry offers a library of self-help resources to make compliance more navigable.
WE'VE GOT YOUR BACK
Our customer support team is available to assist all users.
From implementation and onboarding to business reviews and ongoing support, Mapistry's customer experience team is committed to supporting all your users at no extra cost. Your team can contact our support services via email, live chat or phone. Our in-app feedback channel is also open to all active users, and our internal teams will reach out if issues are highlighted.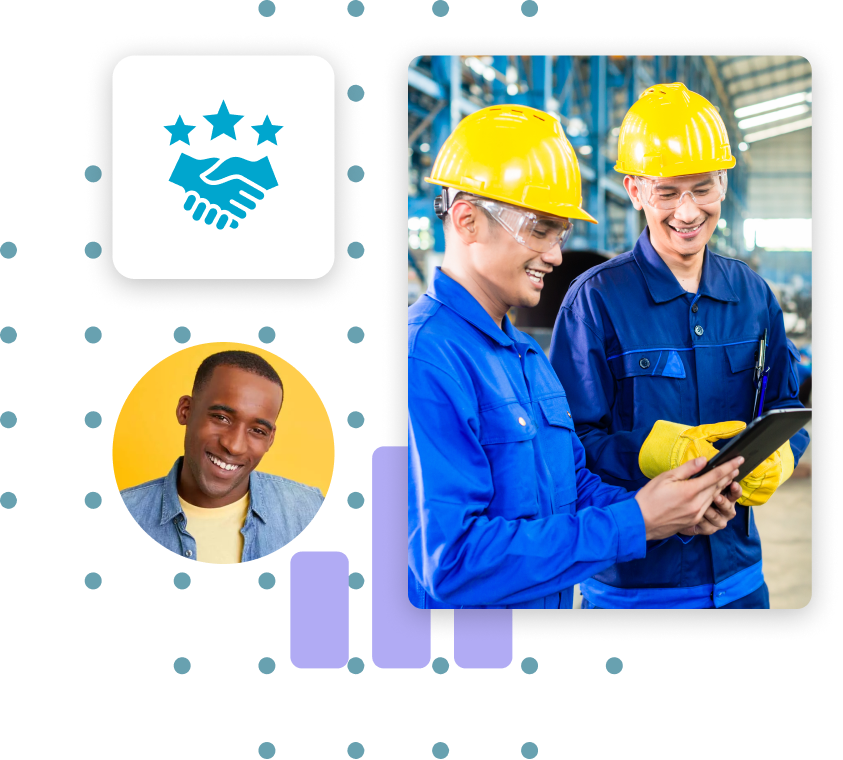 Create more proactive and accountable teams
Learn why the world's leading industrial companies trust Mapistry to streamline EHS compliance