Technology
Environmental Management in Port and Transportation Operations
With the view that environmental management is really about risk management, Deanna Seaman shares her wisdom on environmental compliance for the port and transportation industries.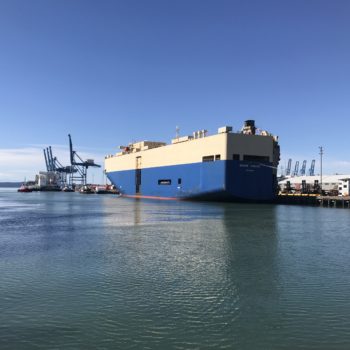 With a broad set of experiences, Deanna has mastered the art of considering all stakeholders as she executes environmental compliance decisions.
In her role as the Senior Manager for Environmental Water Quality with the Northwest Seaport Alliance (Port of Seattle and Port of Tacoma), she is given the opportunity to "look at environmental compliance in the context of a larger operation." As a business partner to not only Port operations, but also the Port's tenants, she needs to consider not only environmental compliance requirements, but also the operational constraints within the scope of the maritime and transportation industries.
As a trained chemist, her career has grown from analyzing atoms to inferring their impact on business analytics and trends. Through downturns and upturns in cargo, it is vital to stay proactive, flexible, nimble with environmental management programs.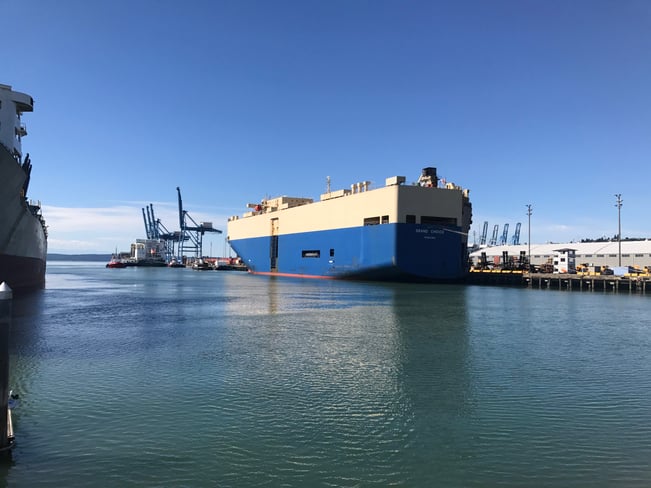 Deanna emphasizes that environmental compliance is all about trying to continue to make the business case. Because she is dealing with so many stakeholders, she needs to speak in a language that everyone understands – which is that better compliance means reduced risk. There is a cost of environmental compliance, but people understand insurance, such as pollution liability insurance, and business people understand risk. Deanna views her role as a risk manager.
Her role as a risk manager means balancing the needs of a diverse set of stakeholders as both an operator of facilities (e.g. Port operations) and landlord to many private companies (e.g. terminal operations, building materials suppliers, and transportation companies). Deanna previously shared at Mapistry Pollution Prevention Summits, these overlapping responsibilities can be tough as a tenant might be responsible for their stormwater permit, but the port is responsible for the physical infrastructure.
Responsible, sustainable environmental management is an essential pillar for the Northwest Seaport Alliance who works to protect public health and the environment. Deanna discussed some of the ways she works with stakeholders to reduce not only seaport-related and industrial pollutants, but also, discover and implement innovative solutions to manage stormwater runoff. For example, her degree in chemistry came in handy with the work they are doing building stormwater treatment systems to reduce copper and zinc levels in stormwater discharges.
These are some similar examples of creative BMPs we have worked with Mapistry customers on and this is more on the Port's stormwater solutions that others can take advantage of for their own facilities. To hear Deanna's full take on the risks and environmental management best practices for maritime, port, and transportation operations, you can view the webinar recording below.