ALERT! It's rainy season folks, as you say your final goodbyes to that sweet summer weather don't forget to prepare your facility for the stormwater season to minimize the risk of water pollution and compliance deficiencies. I'm sure you all are already prepared for the rainy season. But in case you are not, here are a few steps to get your act together.
Conduct regular, annual stormwater training
I hope you are not wondering,
what is stormwater training
.
Training
is one of the most important
stormwater best management practices
(BMPs) at a facility. At a minimum, employees should be aware that the facility is under a stormwater permit-this may sound silly but facility folks are BUSY and water regulations are not top of mind. The Pollution Prevention Team should also be aware of BMPs that everyone is required to abide by, if not implement. Your team needs to know about BMPs, visual monitoring, sampling, reporting, and the risks of non-compliance or mistakes. To break it down to its core values, and easy for everyone to understand and remember: Annual, documented comprehensive training covering your stormwater permit requirements and responsibilities laid out must be done for as many employees as possible, and has to be taught by a qualified person, or a
stormwater professional, like us
. Now think to yourself, are you doing stormwater training? Have you done it yet for this year? Was the training performed by someone who knew what they were doing? If the answer to any of my questions above were no, then…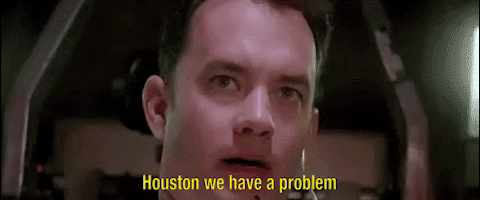 Choosing the right stormwater professional to conduct the training is key to making sure your industrial facility is compliant for the season. If your facility is in Level 1 or Level 2 a Qualified Industrial Stormwater Practitioner is needed.
Use proper stormwater sample collection techniques
We seen a lot of people struggle with taking stormwater samples…even employees contracted out to do exactly that-sample stormwater! First off, taking a bad stormwater sample could be detrimental for your facility. The results of your sample could mean the difference between compliance, or fines and violations. And no one wants to get in trouble for something as simple as incorrectly calibrating your pH meter. Though, if you need help with pH calibration (
we got your back with this quick helpful demo video in 3 languages
). Your stormwater permit will spell out specifically when to collect a stormwater sample, and we know language in the Industrial General Permit can get confusing, so get the help, and get trained! (Please refer to Step 1 if training is what you need). Next, know exactly where to conduct your stormwater sample. We seen many of our clients sample at the wrong outfalls, or before their structural control measures. An easy tip that works for many of our clients – take a picture of the spot, or mark it clearly with an X or place a marker like a flag near it. Considering we have marked our outfalls, lets keep regularly inspecting them! During discharge events, during a dry spell, and even during drizzle. It lets us see how our stormwater normally looks, whether it needs to be cleaned or improved, and if our stormwater BMPs are functioning properly. Taking good stormwater samples is not impossible, and is within your grasp. Just know what you're doing (get training if not), know where, when and how to sample, keep it clean, know how to handle your samples after you've taken them, and it's really not that difficult.
Knowing when a BMP is no longer right for the job
Using the correct BMPs on your facility is crucial to remaining in compliance. Your BMPs are not to "set it, and forget it" solutions and BMPs are the backbone of stormwater programs. We tend to forget about our stormwater BMPs and they are designed to ensure that our facility is neat, clean, orderly, and reduces or eliminates pollutants in stormwater. Without them, you can use the right sample collection techniques and take the best sample, and could still probably fail. Just like how a bad sample from the cleanest site is going to produce bad results. The most basic BMPs are cost-effective and can be implemented with existing resources found onsite. Unless you are a facility without a dust pan or broom…the most simplest bmp can be your housekeeping, source control, training, and record keeping. For some facilities, the most basic BMPs are not sufficient. Advanced structural control methods such as catch basin inserts or treatment systems requires more attention. In fact, it does not alleviate the training, record keeping, and housekeeping burdens on staff. Catch basin inserts can fill up with sediment and need replacement or you realize
which hats
aren't the best thing for your facility. The witch hat installed initially may have been what you needed and may not be the right BMP now. As conditions and landscapes change, proper oversight is key to knowing when a BMP is no longer right for your facility. BMPs + Good Sampling Techniques = Good Sample Results = One Big Happy Facility
Write down, assign, take corrective actions
If we have not mentioned yet that proper BMPs lead to good sample results and good sample results means a compliant site enough, well it leads us to our next topic: corrective actions.
Corrective actions
are good and ensure things like open dumpsters lids are closed and addressed or lets you know if your BMP needs replacement. If you have Mapistry, the identification of a deficiency can be communicated through email to the person responsible for fixing it and assigning it until they take the necessary steps to fix it. Corrective actions have never been more efficient and organized, if you don't believe us. 
Check us out.
Mapistry
automates this process
and an inspection report can be generated and available centrally for the entire team. Too often we see an inspection done, another piece of paper filed away and hidden in the abyss. Or perhaps a phone call is made to the maintenance team but even that takes more time and frequently is forgotten about without record.
Lastly housekeeping, housekeeping, sleep, eat, housekeeping
We can not stress enough how housekeeping can make or break you. Daily or weekly housekeeping whether its sweeping with a push broom to a regenerative-air vacuum sweeper is probably the best thing you can do for your site. Its like brushing or flossing your teeth everyday. Admit it, we don't like doing it but preventative maintenance ahead of time now will save you a lot of money and headache when it comes to reducing pollutant loading in stormwater. Your Stormwater Pollution Prevention Plan (SWPPP), should have your housekeeping plan. If not, we have a lovely
SWPPP builder
to help guide you to write one yourself! Our plan builder allows you to define the details of your plan – where you can properly assess your facility, define your industrial activities, and document all your problem areas (potential pollutant sources).
The keys to success:
The keys to preparing for the rainy season, starts with an engaging interactive training, knowing how to sample and when, spotting potential problems, and quickly communicating deficiencies and corrective actions. Topping the cherry on top of our stormwater program sundae is sweeping, housekeeping, and sweeping. If you need help with any of the steps above,
reach out to us
!