DATA CAPTURE & LIMIT ALERTS
Connect your environmental data without swimming in spreadsheets
Integrations, drag-and-drop file uploading, and comprehensive visualizations of your quantitative data make collecting, understanding and reporting environmental data simple.
CAPTURE
Integrate and upload data in seconds for real-time results
With built-in calculations, custom integrations, and quick file uploading, you can quickly centralize your environmental and business data while eliminating the risk of human error ruining your compliance.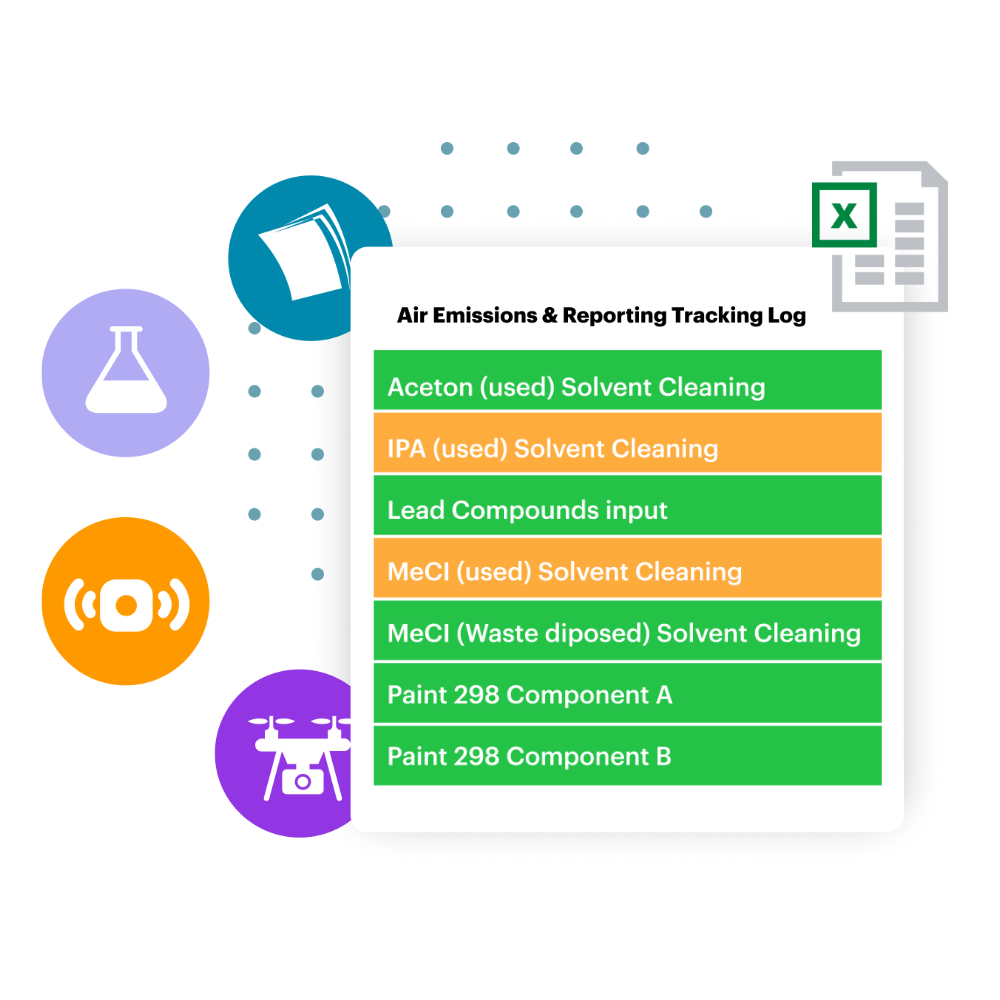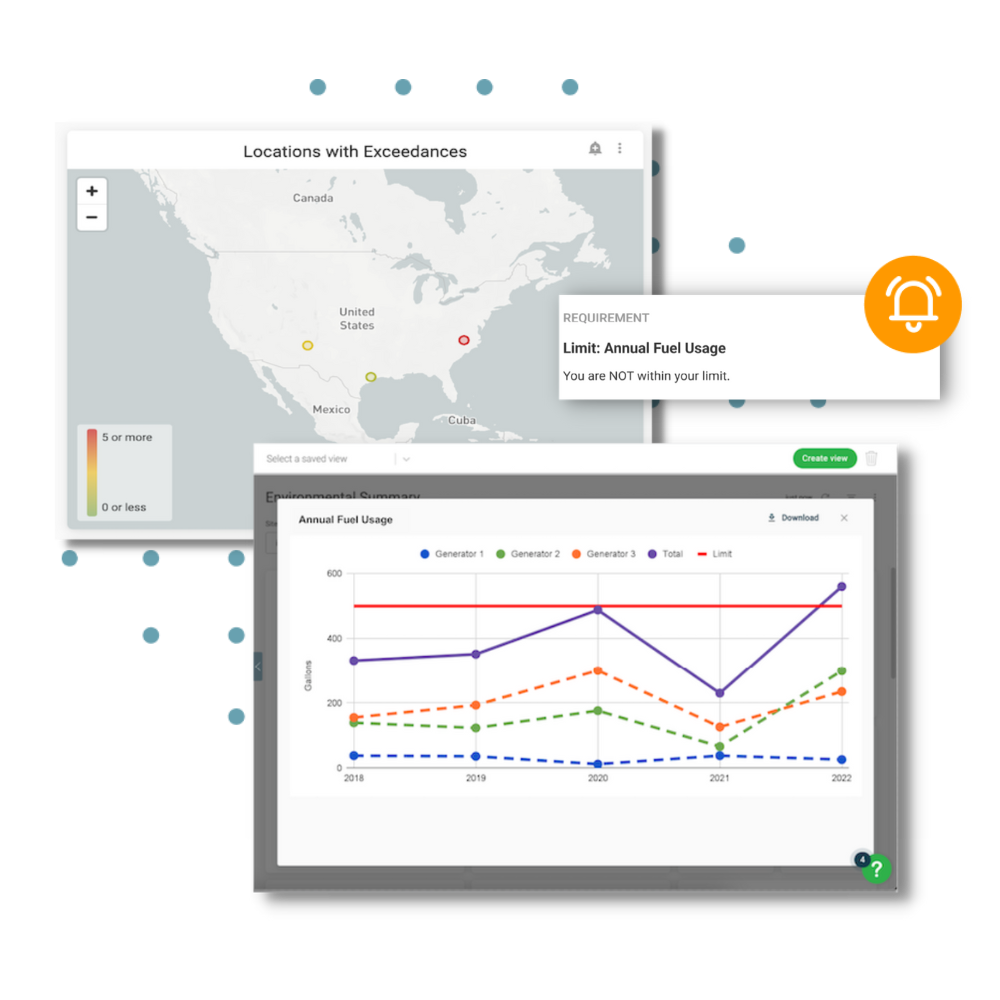 ANALYZE
See trends and spot potential concerns quickly
See trends with intuitive data visualizations and set limits to receive proactive alerts and prevent sites from exceeding their legal thresholds.
SHARE
Customize your dashboard and export for simplified reporting
Always be ready to share your real-time environmental insights with customizable dashboard views to match required reports/permits and easy export options– including PDF, CSV, and PNG formats.
They saved thousands on consultant costs after digitizing their EHS operations across 200+ facilities.
How US Concrete uses digitized data to monitor, manage, and maintain compliance with specific permit requirements and regulations.
Create more proactive and accountable teams
Learn why the world's leading industrial companies trust Mapistry to streamline EHS compliance