Enforcement Trends
RCRA: Origins, Penalties, and the Recent Uptick in Litigation
Litigation has been increasing around the Resource Conservation Recovery Act (RCRA) and hazardous materials for industrial facilities.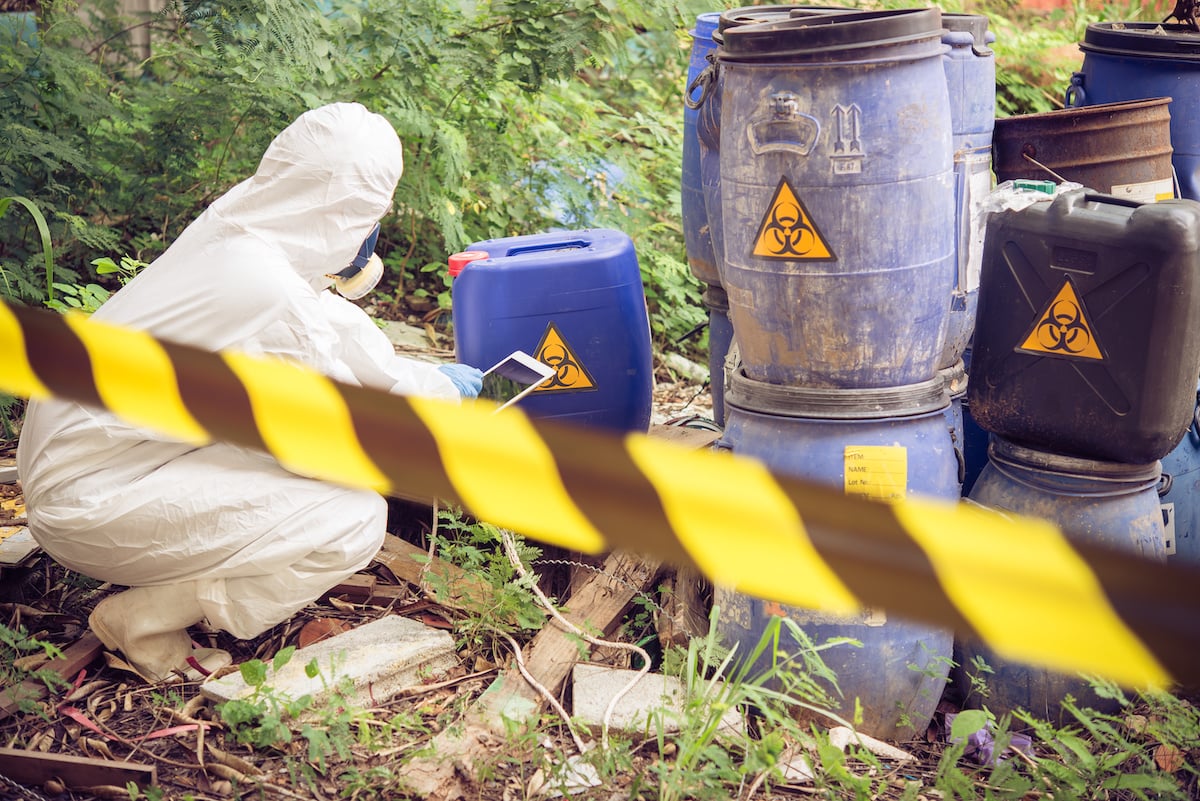 RCRA and hazardous materials have been making quite a stir in recent years, thanks to the surge in litigation by individuals and environmental groups passionate about enforcing regulations. The management of hazardous materials has become a major point of contention, especially with the Right-to-Know Act requiring facilities to keep public records that can be accessed online, like the Toxics Release Inventory reporting. This blog originally published Dec 20, 2018 has been updated to address the latest trends.
Now, the EPA proposes to add four specific PFAS chemicals as RCRA Hazardous Constituents under 40 CFR Part 261, Appendix VIII, in the first initiated rulemaking. These chemicals include PFOA, PFOS, PFBS, and GenX, for which the EPA has published human health toxicity assessments. The second action is initiating another rulemaking process to modify the RCRA Corrective Action Program regulations. This modification aims to clarify that the program has the authority to investigate and clean up wastes that meet the definition of hazardous waste, including addressing emerging contaminants. Will this expand the stage for potential legal battles and further litigation in RCRA enforcement?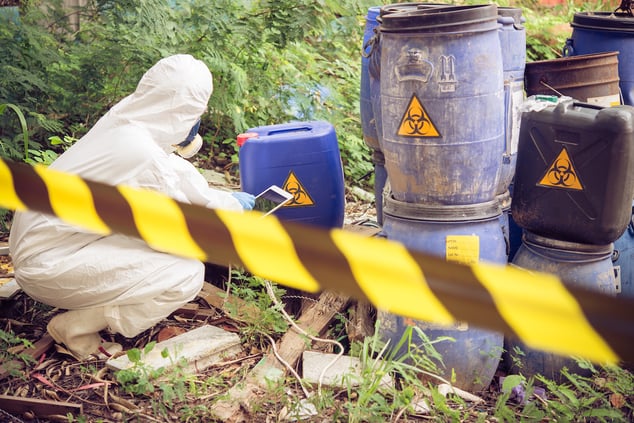 The Development of RCRA Regulations
Stemming from Congress's intent to deal with the troubles of state-regulated municipal waste, the Resource Conservation Recovery Act (RCRA) , was enacted by Congress in 1976 to regulate solid and hazardous waste. The Act mandated proof of safe transport and ensured proper containment of hazardous wastes by requiring that facilities with large amounts of "Extremely Hazardous Substances" assign a contact person to facilitate the preparation of local emergency plans. In 1984 the Act was amended by Congress to also regulate underground storage tanks containing hazardous substances and petroleum products.
Chemical Waste Management, Inc. v. United States EPA (1992) was a seminal case in RCRA enforcement because it solidified the notion that unknown substance leakages should still be classified as environmental hazards until they can be accurately identified and controlled. The court had to rule whether the EPA applied its regulations correctly to the Chemical Waste Management's various facilities. The court took into consideration Chemical Waste's failure to report its faulty facilities and found that it reasonably breached its duty to report to the EPA even though the substance was nonhazardous. The aftermath of the Chemical Waste Management decision mandated the self-reporting of malfunctions and safety breaches at facilities. Secondly, it prevented the excusal of facilities from environmental standards during interim periods of changing regulations forcing enhanced company compliance.
Today, RCRA is synonymous with the management of hazardous waste and the "cradle to grave" provisions that strictly outline how wastes are to be handled. RCRA categorizes hazardous wastes by certain characteristics exhibited (such as ignitability, corrosivity, reactivity, and toxicity) or by processes that generate harmful byproducts. Further, RCRA provides a framework for the management of non-hazardous "solid wastes" but is limited only to active and future facilities.
RCRA Penalties and Fines
Given that industrial operations must comply with EPA and applicable state and local regulations, it's no surprise that RCRA violations have generated hundreds of millions of dollars in civil penalties and environmental projects in the past 11 years alone. In 2016, for example, per-day penalties for RCRA violations rose to a whopping $70,117 , nearly doubling from $37,500.
The Right to Know Act and its Prevalence in Citizen Suits
To reduce the gravity of large-scale chemical disasters, such as the 1984 methylisocyanate leak in India, in 1986, Congress imposed requirements for all levels of governments and industries to follow. The Emergency Planning and Community Right-to-Know Act (EPCRA) generally enhances the public's knowledge and access to information on chemicals at individual facilities, their uses, and releases into the environment because releases that exceed threshold (i.e. "reportable quantities") enable responders to investigate facilities, remediate, and protect against future releases.
The first time EPCRA litigation was scrutinized in the 1990's, more and more courts were interpreting EPCRA to expressly allow for citizen suits on past violations , unlike the CWA or CAA. In keeping with the adage that fashion repeats every twenty years, the number of environmental groups filing lawsuits based on novel legal theories that seek to expand the boundaries of the statute is again at an incline.
Specifically, RCRA has been the subject of more citizen suits in the last few years than the last forty. This should come as little surprise considering that RCRA rules are so painfully broad in theory such that they make it difficult to apply them consistently in practice. While a non-hazardous material can be enforceable under the RCRA citizen suit provision, it must first fit within the act's broad definition of "solid waste," set forth in subsection 6903(27). The uptick in litigation may be explained by RCRA's robust citizen suit provision, the transition to mandatory eReporting, and the recent surge in "testing the waters" of novel claims. The citizen suit provision describes three distinct pathways for a private citizen to seek relief. The three provisions provide that a suit may be filed when:
A general civil liability claim can be brought against a person alleged to be in violation of "any permit standard, regulation, condition, requirement, prohibition, or order which has become effective" under RCRA.

Under the special remedy for imminent hazards, suits can be filed without alleging a violation of a permit condition. What this means is that

any

person may commence a civil action "against any person . . . who has contributed… [to] disposal of any

solid

or hazardous waste which

may

present an imminent and substantial endangerment to health or the environment."

Finally, citizen relief may be sought for any failure of the EPA Administrator to perform a non-discretionary duty under the Act.
However, in order to properly plead an RCRA violation, a plaintiff should be able to articulate three elements;
that the defendant is a generator or transporter of solid or hazardous waste;

that the defendant contributed to the handling, storage, treatment, transportation, or disposal of solid or hazardous waste; and

t

hat the hazardous waste in question may present an imminent and substantial endangerment to health or the environment.
Environmental Groups are Getting Creative
Use of novel ways to sue under the third element of RCRA has grown, seen in at least one 9th Circuit case, Cmty. Ass'n for Restoration of the Env't v. Cow Palace, LLC (2015). There, the court upheld summary judgment in favor of environmental groups suing a dairy under the premise of manure biosolids as "solid waste" that potentially pollutes underground drinking water with high levels of nitrates. The Cow Palace court also rejected the notion that one must wait for serious harms to occur for a RCRA claim to ripe. Essentially, the liability determination in Cow Palace is notable for its broad, unprecedented application of RCRA.
In another case heard by the 11th circuit, Tennessee Riverkeeper Inc. v. 3M Company et al. (2017), 3M and BFI Waste Systems of Alabama were sued for the discharge of perfluorooctane sulfonate (PFOS). In that situation, because PFOS was not already regulated, plaintiffs' argued that the citizen suit was proper because the substance was a "contaminant of emerging concern". The court refused to grant BFI's motion to dismiss for failure to state a claim on the basis that Riverkeeper's reasoning that the chemicals were sufficiently harmful , albeit unregulated "hazardous wastes."
A court following the Cow Palace reasoning supports the standard that potential plaintiffs need not demonstrate harms that have occurred, thus it could find "possible harms" more than sufficient to satisfy RCRA's broad citizen suit provision. In sum, it is possible for environmental groups to file suits that are not necessarily suffering a material injury but merely experiencing "potential" harm.
New Challenges with Forever Chemicals
Courts are facing new trends in RCRA lawsuits related to emerging contaminants, climate change, and other complex environmental threats. Recent cases, such as Tennessee Riverkeeper, Inc. v. 3M Co., Conservation Law Found., Inc. v. ExxonMobil Corp., and Ctr. for Biological Diversity v. United States Forest Serv., highlight the evolving nature of environmental litigation. These cases involve issues beyond traditional defenses, exploring concepts like primary jurisdiction and the balance of authority between courts and administrative agencies responsible for environmental enforcement. Courts are now considering technical and scientific questions related to climate change and the appropriate response by industrial entities. The recent decision in Conservation Law Foundation, Inc. v. ExxonMobil Corp. recognized the need for the U.S. Environmental Protection Agency (EPA) to address climate change concerns through permit regulations, emphasizing the agency's expertise in navigating complex scientific and policy issues, and has led to significant practical impacts on litigants, shifting the focus from the plaintiff's entitlement to relief to the court's discretion in granting it.
Possible Defenses to RCRA Citizen Suits?
Since the evidence that the Gwaltney court used to bar citizen suits for past violations of the CWA does not exist in EPCRA, it can't be used as a defense in quite the same way. This is mainly because allowing courts to excuse violators' failures to comply with deadlines does not agree with Congress's intent of EPCRA's application. According to Laura Heusel of law firm Butler Snow, RCRA's "anti-duplication" defense (§1006) prevents a cause of action being brought for violation of RCRA requirements for chemicals that are either "already regulated" or are "inconsistent" with CWA and other environmental statutes. This was PG&E's position in Ecological Rights Foundation v. Pacific Gas & Electric Company (2017), where suit was brought for the stormwater transport of wood chips and sawdust from wooden utility poles into the surrounding waters of San Francisco and Humboldt Bays. The 9th circuit court, however, deemed the defense inapplicable because a CWA permit did not already require the specific type of service yard. Several other reasons that a judge may dismiss claims based on RCRA include either a deficient 60-day notice-of-intent letter or where a suit lacks standing solely based on past costs sought, on entirely past violations, or is brought by out-of-state defendants with no facilities in violation state.


Retail Enforcement
In the last decade, hazardous waste management has become a significant issue for retailers due to hefty fines imposed on companies like Home Depot, Autozone, Walgreens, and Target. In California, investigations have expanded from materials to shippers and transporters in the supply chain. The problem arises when damaged goods arrive at stores, often labeled as hazardous waste by California district attorneys. The uncertainty in California's hazardous waste definition complicates matters and poses risks for both retailers and transportation firms. Retailers need to stress the importance of proper identification, labeling, and inspections in handling hazardous waste, especially in California. Enforcement agencies are vigilant and use measures like "dumpster diving" to detect mishandling. Retailers and transporters must prioritize compliance in hazardous waste management.
Considerations for Universal Waste
Universal waste is a category of hazardous waste regulated by federal and state programs. At the federal level, it includes batteries, pesticides, mercury-containing equipment like thermostats, and various lamps. States may have additional items classified as universal waste; for example, California includes non-empty aerosol cans, cathode ray tubes, and electronics. Proper storage mandates using compatible, non-leaking containers with clear labels indicating the waste type and accumulation start date. Specific guidelines exist for items, such as individually packaging damaged batteries and storing pesticides on impervious surfaces. Legal consequences and fines may result from improper storage and disposal, emphasizing the importance of compliance. Universal waste should not be disposed of in regular garbage or landfills; hazardous waste haulers should collect it for recycling or proper treatment.
Arming Your Facilities With Data
Mapistry is revolutionizing how hazardous waste generators approach compliance with an innovative suite of tools and features designed to streamline the hazardous waste management process and mitigate compliance risks. Here's how Mapistry helps organizations stay on the right side of RCRA regulations:
Mapistry enables organizations to maintain accurate and up-to-date records of hazardous waste generation, storage, transportation, and disposal activities. This level of documentation is crucial for demonstrating compliance during inspections and audits.
In this day and age where environmental compliance is an absolute must, Mapistry steps up as the ultimate partner for hazardous waste generators. With its comprehensive approach to compliance, Mapistry empowers organizations to confidently navigate the complexities of RCRA regulations.