Environmental Compliance Platform
Core Compliance
Manage, monitor, and maintain environmental compliance easily.
One platform for your entire team
Mapistry's Environmental Compliance Platform is a single source of truth for all environmental compliance activities related to your facilities and organization. Manage permits, complete inspections, and track corrective actions, all within Mapistry. With this platform, you can gain full visibility into the operations of each facility, enabling you to maximize your resources and identify any potential risks.

By leveraging the comprehensive view of inspection data and corrective actions provided by this platform, you can make informed, data-driven decisions and take proactive measures to mitigate potential risks. This approach ensures that all stakeholders work with accurate, up-to-date information, allowing for a unified response to compliance-related challenges.
Environmental Compliance Platform includes
Compliance Calendar
Forms and Inspections
Corrective Action Tracking
GIS Map Builder
Unlimited Users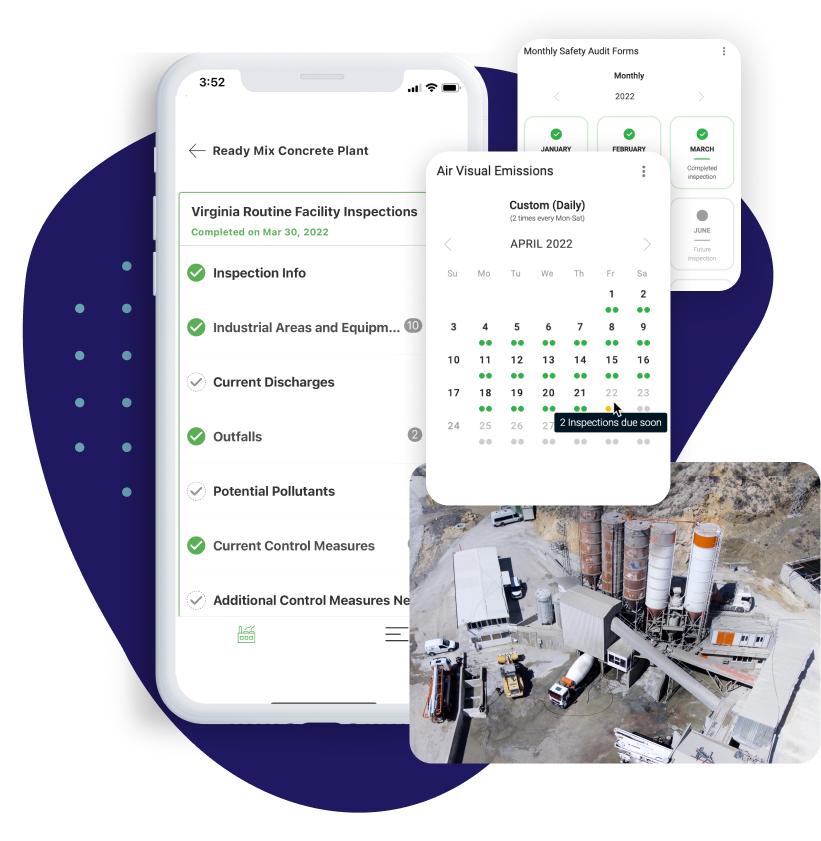 Compliance Calendar

Mobile Forms

Corrective Actions

GIS Map Builder

Unlimited Users
Manage compliance-related tasks and deadlines
Stay on top of all your requirements with a convenient overview of all compliance-related tasks and deadlines, such as permit renewals, inspections, reporting, and training requirements. Keep your team organized, plan ahead, and avoid missing critical deadlines. With Mapistry's compliance calendar, you can monitor progress, track completed tasks, and identify any areas for improvement in your environmental program management.
To ensure nothing falls through the cracks, we send reminders as the task due date approaches.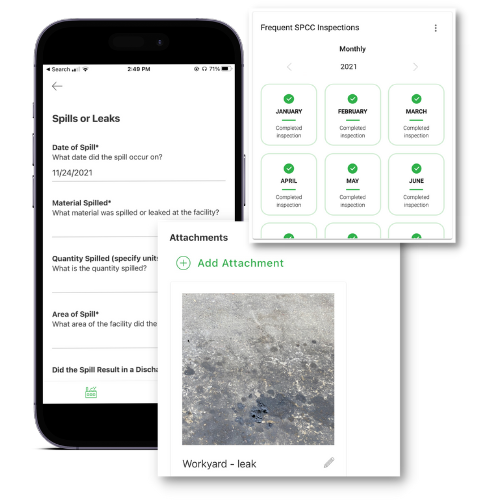 Complete inspections offline from any device.
Our library of state and permit-specific forms is extensive and easily configurable to match your facility's activities and best management practices. And if you need something customized, no problem.
Mapistry also makes it easy to extract responses and analyze inspection results, so you can quickly spot issues at the company or site level; with our automated aggregation of all environmental data and documentation, reporting is a breeze.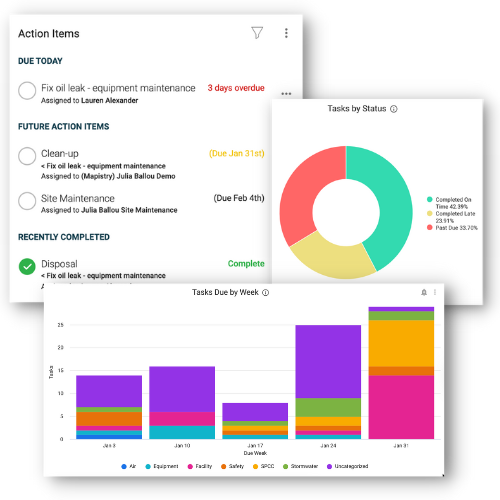 Stay on top of corrective actions
Documenting corrective action is a critical part of your compliance efforts, that's why our platform makes it easy to document corrective action, complete with photos, right in the app - whether you're completing an inspection or dealing with issues as they arise.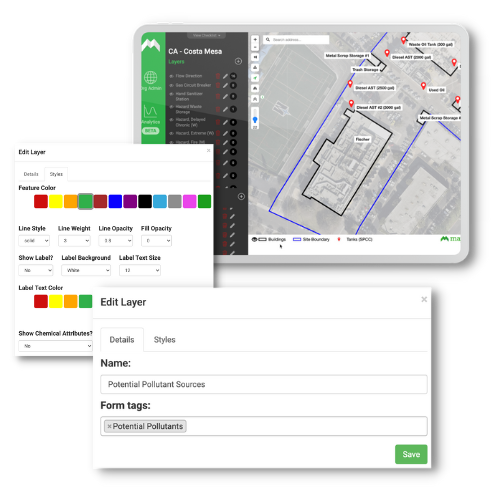 Keep permit required maps up-to-date
Our cloud-based maps allow you to edit and update your maps without the need for specialized mapping software or expensive consultants. With features like the ability to easily add or move facility features such as discharge locations, BMPs, spill kits, or material storage areas, you can ensure that your maps always reflect your current operations.
Incorporating drone imagery is also a breeze with Mapistry, allowing you to complete updates quickly and accurately. The centralized platform allows for easy access to current maps.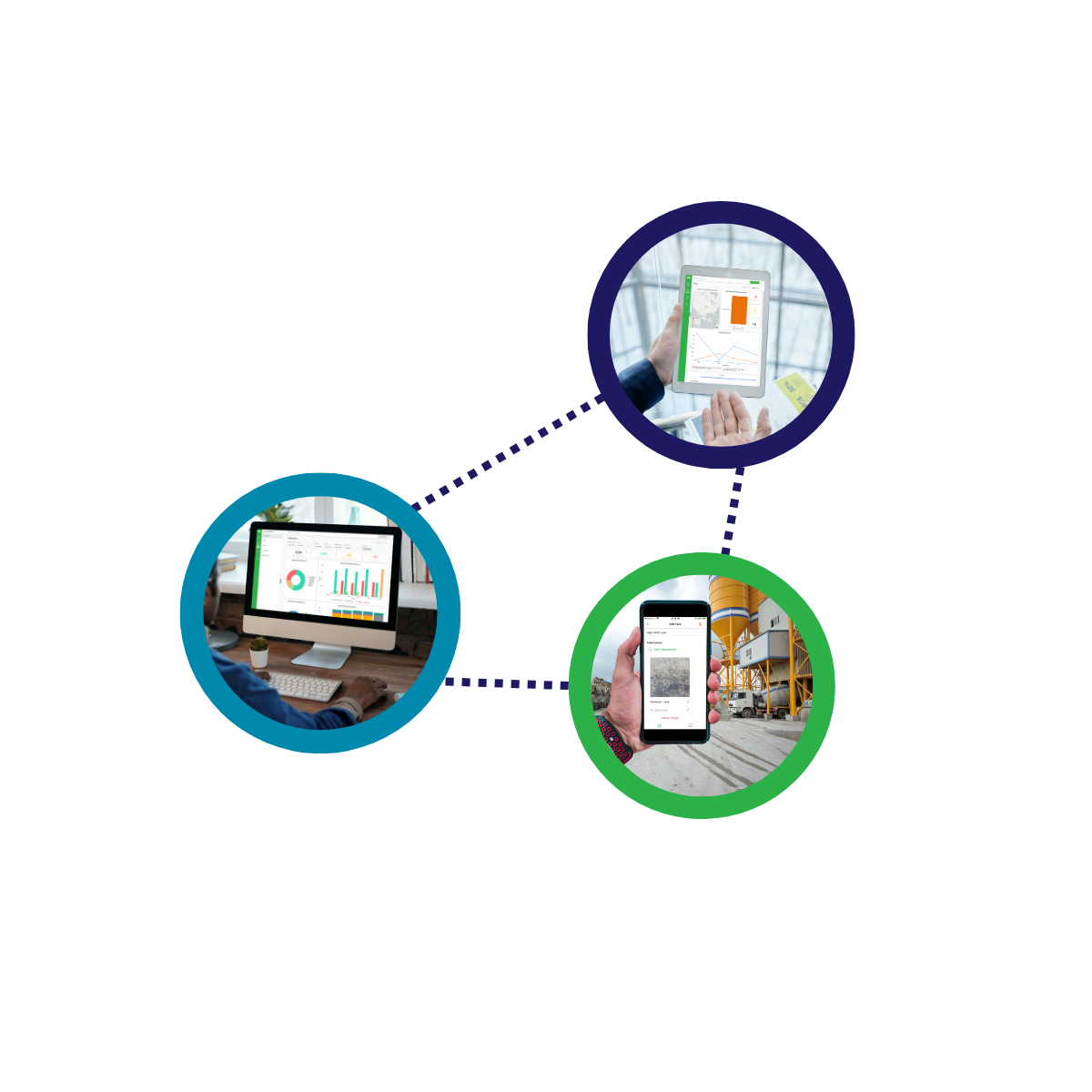 Share information the my entire team
Collaboration is at the core of Mapistry, which is why we don't charge for additional user.
See the Customer Journey with Mapistry from Setup to Program Success
Create more proactive and accountable teams
Learn why the world's leading industrial companies trust Mapistry to streamline EHS compliance