COMPLIANCE CALENDAR
Don't let reporting deadlines catch you by surprise.
Plan, assign, and remind employees – so you never miss a deadline.
BETTER OVERSIGHT
Assign and track requirements in a central location
Enable on-site users with a comprehensive view of compliance obligations, including deadlines, requirements, and responsibilities, enabling managers to oversee compliance activities better, identify potential risks, and take corrective actions as needed.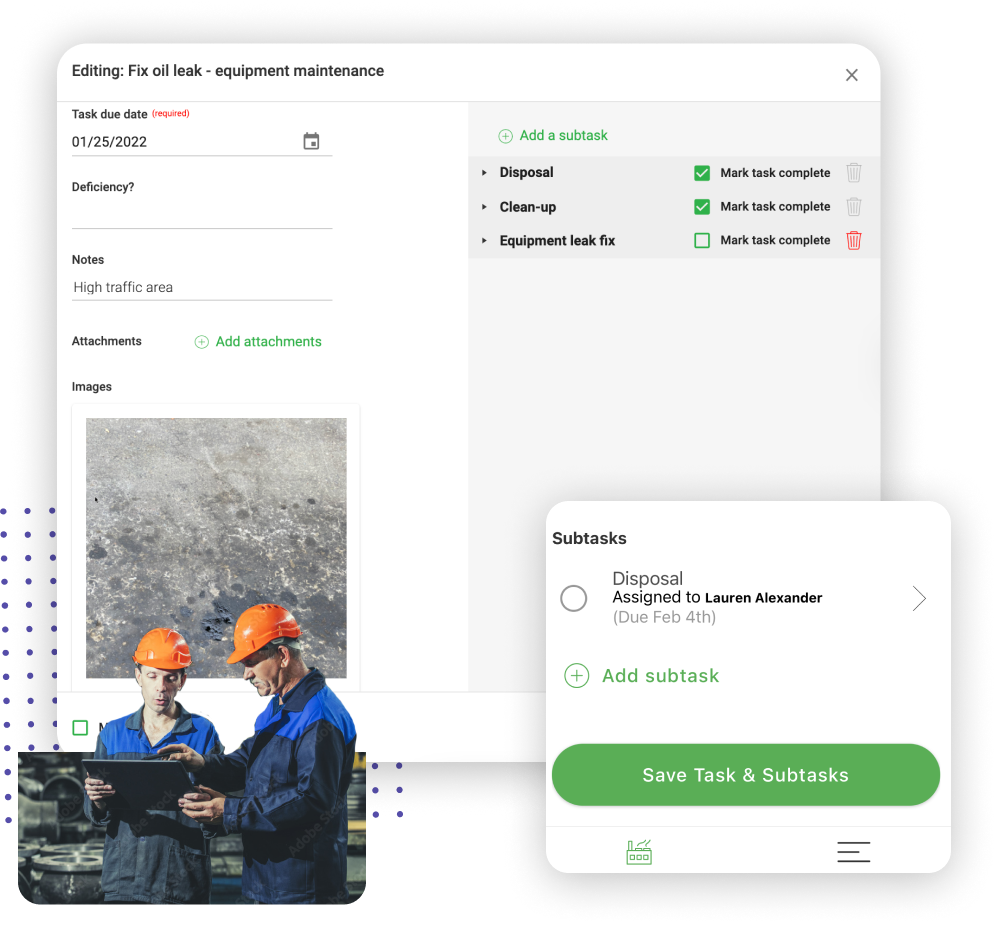 DRIVE ACCOUNTABILITY
Ensure all compliance obligations are met on time
Celebrate star employees and increase visibility by assigning individual team members to tasks that need to be completed and get automatically notified when they are done.
IMPROVED PLANNING
Create a proactive environmental program
Stay organized with real-time visibility into the status of every task at a company, site, or individual level– without needing to travel or pick up the phone.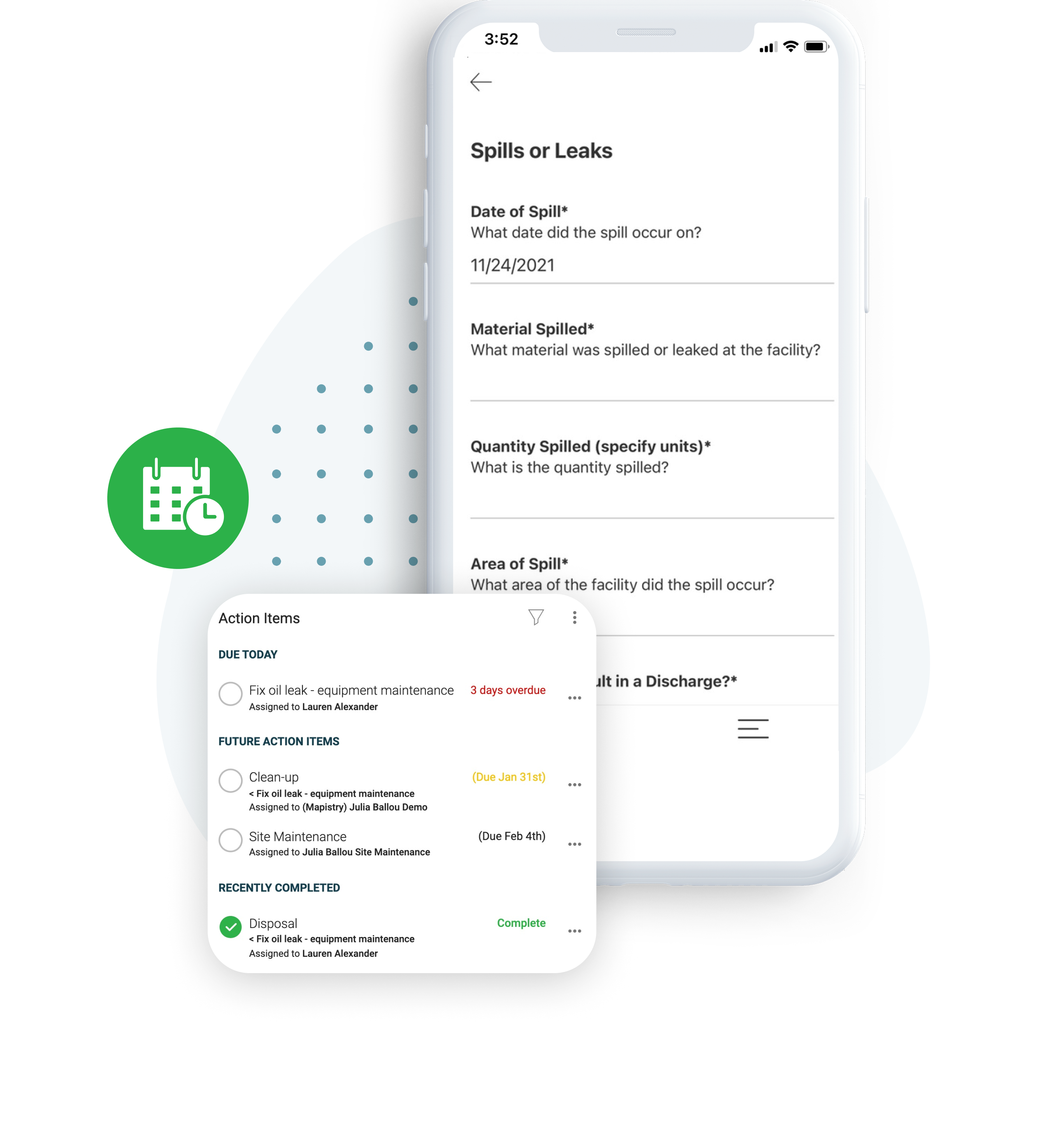 They were using 20+ different methods and physical binders to track tasks across 18 facilities over 100 miles apart.
See how Graniterock eliminated compliance gaps and maximized efficiency with Mapistry
Create more proactive and accountable teams
Learn why the world's leading industrial companies trust Mapistry to streamline EHS compliance