RECORDKEEPING
Store, access, and share your environmental records in one location
Confidently access and share required documents and compliance data at the drop of a hat.
PREPARE
Audit-ready organization of required compliance data at your fingertips
Don't let required information get lost in binders or spreadsheets – see all of your environmental data, documents, and reports in an easy-to-use dashboard.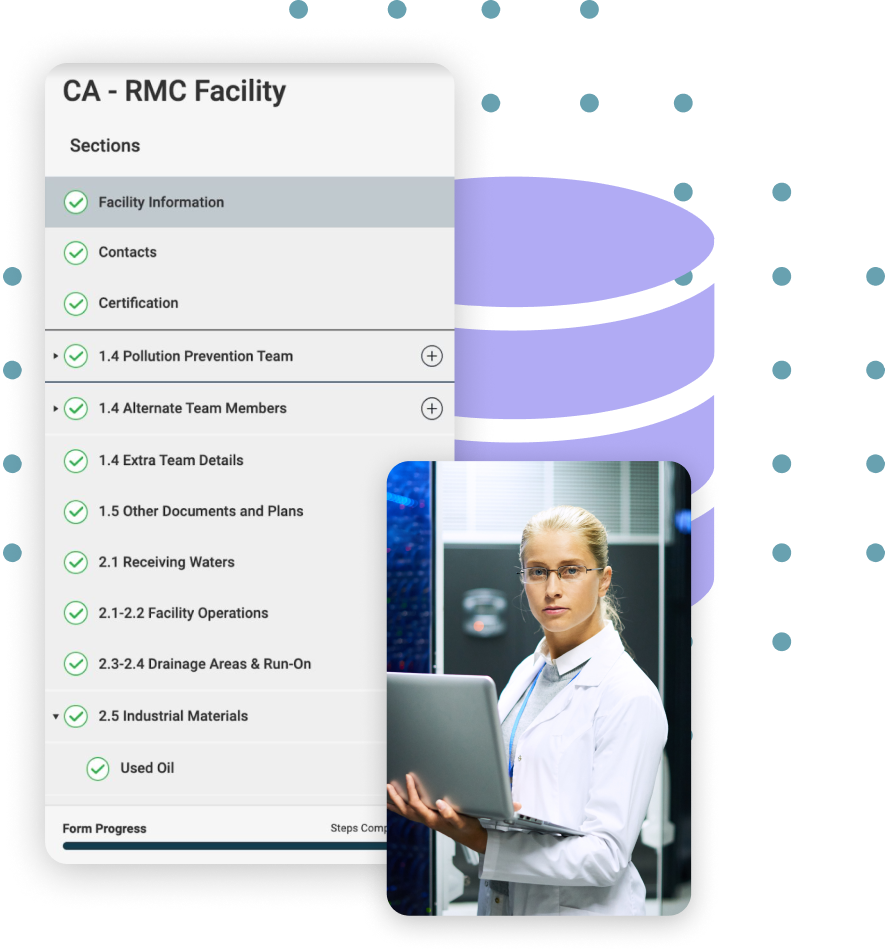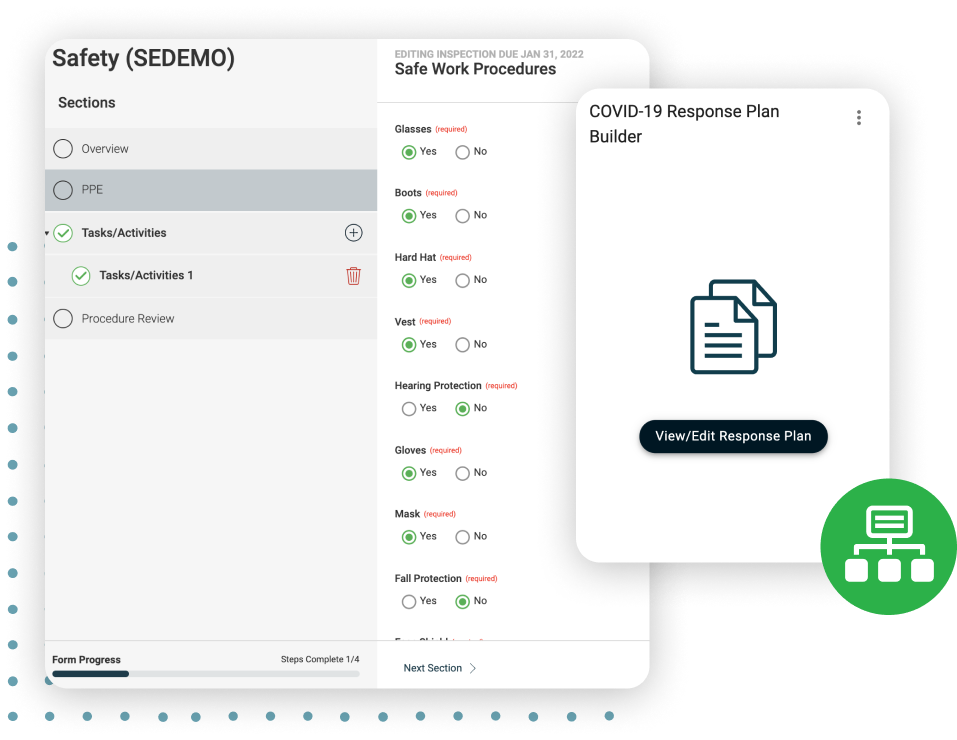 PLAN
Create and share mandatory compliance plans
Enable teams to define, implement, enforce, and update compliance practices across the entire company. Easily spot potential gaps at each site and make changes with complete visibility into each site's environmental operations.
SHARE
Share compliance records in seconds with no hassle
Documents are in one place, so you can quickly find and export up-to-date records such as inspection forms, site maps, lab reports, permits, compliance plans, and more.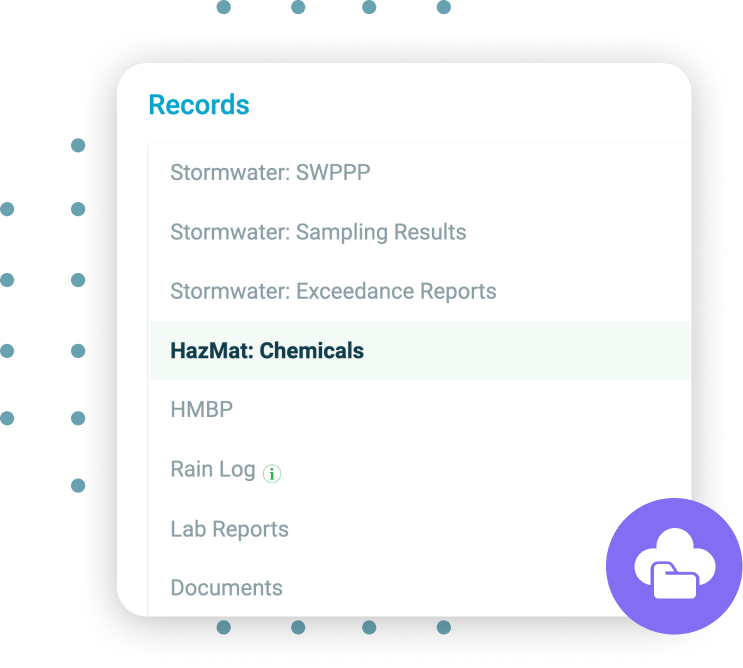 Plant managers struggled to be prepared and were feeling rushed and unorganized when inspectors made their rounds.
See how MMC Materials switched to digital document storage and maximized the efficiency of their compliance operations.
Create more proactive and accountable teams
Learn why the world's leading industrial companies trust Mapistry to streamline EHS compliance