Stormwater
Lessons From Washington's New Industrial Stormwater Permit
Learn strategies and tips to advance your stormwater compliance program from Industrial Permit Writer, Travis Porter from the Washington Department of Ecology.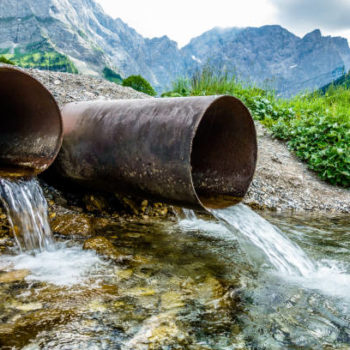 Washington state has been at the forefront of stormwater compliance over the past ten years and with their diverse commercial and industrial sectors, it's no surprise industrial stormwater compliance is a top concern.
During this week's Coffee & Compliance webinar, we heard directly from the Washington Department of Ecology, Industrial General Permit writer, Travis Porter. We discussed the latest permit updates that were released on January 1st and how it has been going for businesses since they were rolled out.
One of the big switches was the move from Standard Industrial Classification (SIC) codes to North American Industry Classification System (NAICS) . Historically SIC codes were based on the 1987 manual for stormwater permits. However, the rest of the regulatory world and agencies have switched to NAICS, except for the US EPA. Washington wanted to make the switch for consistency with the rest of the regulatory framework and that NAICS are more up to date and reflective of current industrial practices. Plus the census.gov website has great details on how to define your business activities.
Washington launched with the intent to be just NAICS codes, but unfortunately EPA still wants SIC codes to be reported to them. This meant Washington is capturing both still. Another big change was including equipment rental yards/facilities under permit coverage due to equipment maintenance activities that typically occur. This added approximately 50 to 100 more facilities out of nearly 1,200 covered facilities in Washington. One item that Travis highlighted was that wash racks on these facilities (e.g. cleaning out mud and debris from rented equipment) are regulated as process water or wastewater, separate from the industrial stormwater permit.
Other potential pollutants include oil and grease from maintenance and hydraulic fluid from lines breaking. Rental equipment tends to be abused more than other pieces of equipment as operators are homeowners and there is less of an incentive for long term maintenance and care. This results in potentially more damage and correspondingly maintenance needs. Plus the likelihood of a hydraulic line break increases with the "abuse" the equipment takes while being used. These concerns from a risk based perspective were why the facilities are not being included in the industrial stormwater general permit (ISGP). Finally, we discussed the draft US EPA Multi-Sector General Permit (MSGP), which for five states is their stormwater permit like the ISGP in Washington.
It is also considered the foundation for all other states' permits. Travis' perspective was that they reviewed the National Academy of Sciences (NAS) report and recommendations when writing this new ISGP, but do not have plans to re-open the current permit to make any changes based on the draft MSGP. Chemical Oxygen Demand (COD) was a big addition to the draft MSGP for all facilities to test for it, but Washington is going to keep with their current approach on COD.
Travis' shed some light on how COD was originally included in permits as a correlation to Biological Oxygen Demand (BOD) and from the wood products industry. Ultimately the COD and BOD is a topic for another deep dive, but the takeaway is that the science and reasoning behind COD benchmarks or levels needs to be clarified and might need to be adjusted based on potential pollutants in a specific industry.
From the switch to NAICS codes to new facilities being regulated, and a proposed increase in sampling under the federal stormwater permit, it is clear environmental managers only have more on their plate than ever. We appreciate Travis sharing the regulator perspective on the Mapistry webinar about these additions and providing some clarity to the environmental and EHS community. For the full webinar with Travis, you can view below.
To hear from more experts like Travis, check out our upcoming Coffee and Compliance webinars here.