The Ultimate Guide to Proactive EHS
How to capture and use data to improve compliance
As consumers continue to put pressure on government officials to enforce more stringent environmental and safety regulations, businesses are realizing the financial benefits of integrating sustainable practices into their operational goals. As a result, EHS leaders are faced with the challenging task of not just being compliant but planning for excellence within their compliance program — everything from simplifying data capture, identifying risks, and taking preventative actions.
The Ultimate Guide to EHS Excellence breaks down everything you need to know about:
Using data as a proactive regulatory compliance tool
Understanding common pitfalls and deficits in your EHS program
Creating a roadmap for building and implementing an excellent program
Want to take the first step towards a truly sustainable business?
Download the ebook today.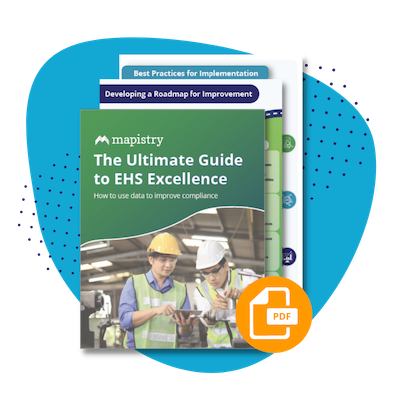 Complete the form to download the eBook
Create more proactive and accountable teams
Learn why the world's leading industrial companies trust Mapistry to streamline EHS compliance