ON-DEMAND WEBINAR
Driving Environmental & Sustainability Excellence with Digitization
How Lehigh Hanson Embraces Digital to Maximize Compliance Efficiency and Effectiveness
Watch our Coffee and Compliance webinar to hear from Keshab Simkhada, Environmental Manager at Lehigh Hanson!
With today's increasingly complex regulatory landscape, industrial teams are investing in the best tools and processes for staying in compliance while maximizing sustainability and efficiency goals. Learn how Lehigh Hanson is empowering personnel with the digital tools to achieve this efficiently and effectively — no more paper forms, manual data entry and calculations, and risk of error.
From managing and tracking stormwater, wastewater and groundwater limits (and impacts on sustainability), air permit requirements, to reporting on mandatory inspections, tasks, and more, discover how Lehigh Hanson is driving EHS&S excellence. Also, hear Keshab share his approach to management and the resources he uses to elevate environmental management and ensure excellence.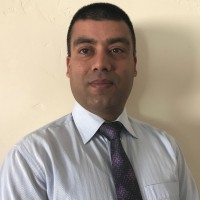 Keshab Simkhada
Environmental Manager at Lehigh Hanson
About Lehigh Hanson
Lehigh Hanson, Inc. is a leading supplier of construction materials in North America. It's core activities include the production of cement and aggregates; they also produce ready mixed concrete, asphalt and other downstream products.
Lehigh Hanson, Inc. and it's affiliated companies are part of the Heidelberg Cement Group, one of the largest building materials manufacturers worldwide.
Filter
Industry Focused Webinar

Use Case Webinar

Upcoming Events

Demo Videos

eBooks
Create more proactive and accountable teams
Learn why the world's leading industrial companies trust Mapistry to streamline EHS compliance