Building Materials
Top 3 Environmental Risks to Watch Out for in 2020
Mapistry revealed the top 3 environmental compliance risks in 2020, arm your program with knowledge and strategies to safeguard your compliance.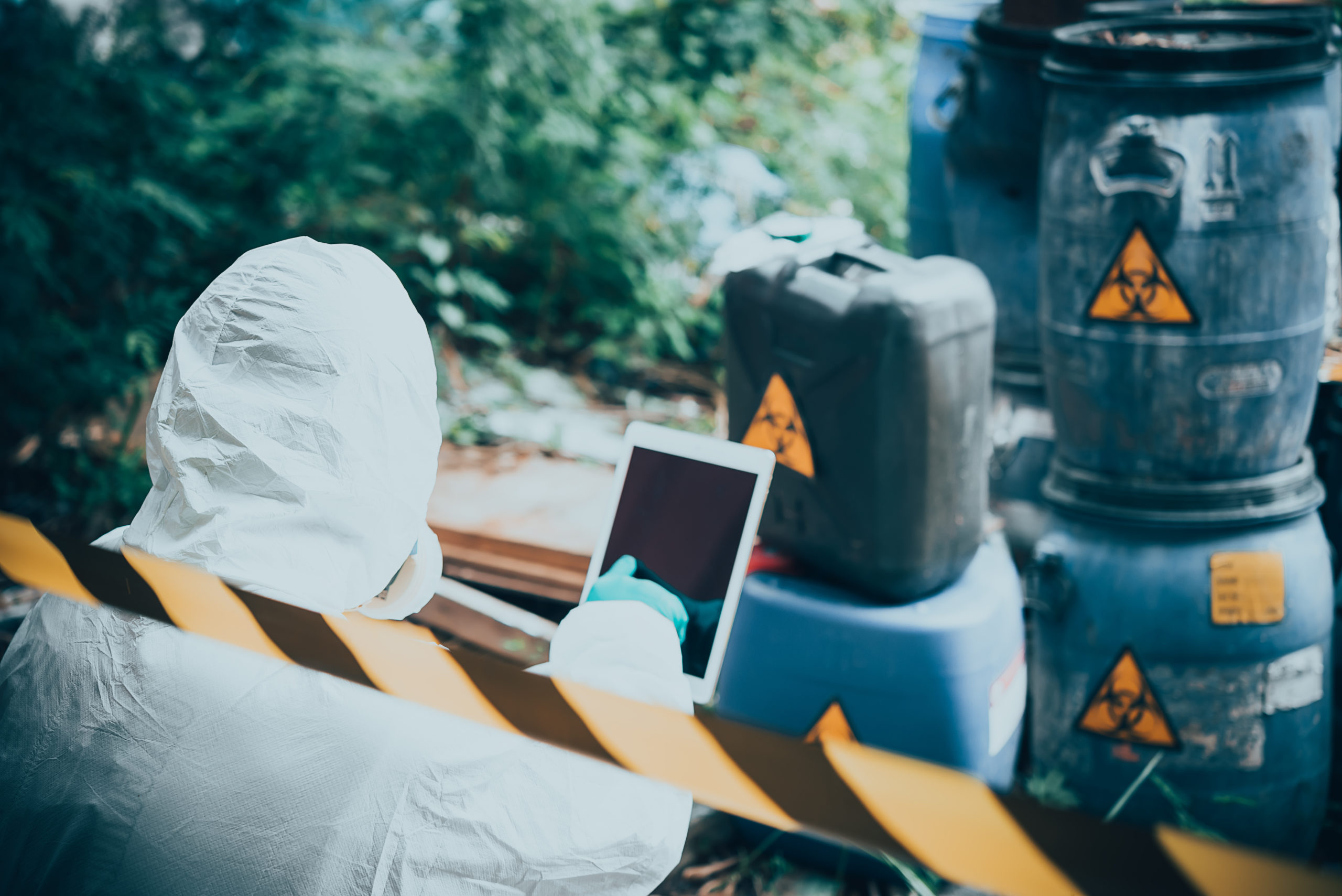 The Mapistry team revealed the top 3 risks to your environmental compliance program in 2020 during a recent webinar. This blog will recap those risks and crucial strategies to mitigate them.
Background Trends
Before diving into the risks, it's important to understand the context that industrial and building materials companies are operating in today. Mapistry identified 3 underlying trends that are impacting environmental compliance programs this year and exacerbating the threat of violations and legal issues:
Smaller and Stretched Budgets – It's no secret that environmental teams are being asked to do more with less. Environmental professionals today often manage environmental, health, safety and even sustainability stretching budgets immensely.

More Stakeholders – EHS programs are being scrutinized by more stakeholders than ever. Your customers, employees, shareholders and the public are more engaged and continue to monitor environmental performance. For example, it was calculated that in 2017 environmental violations caused a 1.69% decline in stock value resulting in $760 million market loss.

Outdated Processes – Outdated processes open the door for potential mistakes and errors growing the risk of enforcement and legal action. Paper forms and binders can lead to computation errors , missed requirements and late reports. Additionally, compliance training held in a classroom not only impacts valuable production time, it can also lead to knowledge gaps and misunderstanding.
Risk #1 Increased State and Local Influence
In a time of decreased federal enforcement, state and local agencies are stepping in, increasing regulatory requirements and implementing new programs that have direct impacts on environmental enforcement at the state level. California exemplified this shift kicking off 2020 with new requirements and programs sure to threaten facilities.
During the webinar, we discussed why it's important for industrial and manufacturing companies to modernize the way they manage their compliance programs to safeguard themselves from new enforcement techniques.
We gave several examples of this risk, here are three notable ones: First, new business license requirements in California will require companies to determine stormwater permit applicability when applying for a business license. This is particularly risky for transportation companies.
For example, SIC Code 4212, local trucking without storage, is not covered under the IGP, however, if the facility is conducting vehicle maintenance that activity triggers the need for permit coverage. With the average cost of permitting a facility ranging from $2,000 to $15,000 understanding new requirements is vital and can greatly impact risk if misinterpreted. Another notable example is the draft administrative order for additional wastewater monitoring for concrete and aggregate facilities.
This is particularly risky because it would identify a small group of permittees and require them to submit additional regulatory documents for review, giving the state the ability to narrow in on violators more quickly. This is particularly timely after the EPA recently fined the operator of a
Southeast Alaska gold mine $534,500 for wastewater discharge violations and an unauthorized release into a lake.
And lastly, we discussed the risk associated with the Bay Area hyperlocal monitoring program. Earlier this month the Bay Area Air Quality Management District launched a new program to monitor and analyze air pollution.
They will be deploying fleets of low-emission cars equipped with air quality sensing devices to continuously collect, analyze and map air pollution. This new program will bring "an unprecedented level of access and visibility to air quality data at the neighborhood level across the entire Bay Area region," empowering agencies and the public to identify and prosecute violators like never before.
Key takeaway – As federal enforcement and priorities shift, state and local agencies are stepping up, adding new requirements and programs posed to increase enforcement and costly vi olations.Risk #2 Public Participation
Risk #2 Public Participation
The second risk to environmental compliance programs in 2020 is public participation. Industrial companies may feel relieved that enforcement appears to be at a 25 year low, but the EPA is making huge strides to increase transparency and the public's ability to participate in compliance and enforcement like never.
An eReporting case study revealed during the webinar demonstrates the risk of public participation. Our team has been talking about eReporting for years, but why is this increasing risk in 2020? The EPA aims to improve the speed at which information is submitted, reviewed, and ultimately shared in online databases such as ECHO and Envirofacts to ensure consistency and the rule of law is applied to violators.
The goal is to allow the public to monitor and enforce compliance deficiencies in real time something we already see happening – ECHO has already published the 2019 Q4 compliance data. Additionally, last month we saw a Washington environmental group sue the Port of Olympia for stormwater violations, basing the majority of their allegations from information captured from the online reporting system, PARIS.
Key takeaway – Industrial companies need to prepare for higher levels of scrutiny and risk surrounding their environmental operations as the public is given more access to environmental data allowing them to participate in unprecedented ways.
Risk #3 Emerging Technologies
The third risk in 2020 is new and emerging technologies revolutionizing enforcement. New technology in the hands of the public and agency will threaten compliance programs dramatically impacting the number and severity of enforcements.
During the webinar we discussed a machine learning case study to demonstrate the risk of emerging technologies. Stanford researchers conducted a study investigating machine learning methods to aid in environmental enforcement.
Researchers determined the feasibility of computers recognizing aerial images of pollution and pollution pathways creating a new tool to find violations. According to Stanford researchers, this could " double the number of violations detected" further growing the risk to your environmental program.
Key takeaway – Emerging technologies provide the public and agency with resources to more easily detect non compliance ultimately increasing the number of violations escalating risk greatly.
What can you do to mitigate risk?
To mitigate the risk of expensive penalties, fines and lawsuits, industrial companies need a better way to manage their environmental compliance programs and detect problems before they occur. The best strategy to do this is modernizing compliance workflows, transitioning away from old methods like paper forms, excel spreadsheets and binders. Mapistry is helping industrial facilities achieve this with a simple software solution that removes the heavy burden of legal risk and compliance with:
Centralized quality and control – centrally manage and track all their environmental compliance data, documents, tasks and plan

Real-time visibility – Get 24/7 visibility into compliance health, quickly run reports across all your data

Better collaboration and accountability – Bring teams together with real-time access to field data, tasks, deadlines and critical alerts
With a better system and process in place, Mapistry is helping companies instantly demonstrate that they are in compliance. This significantly reduces risk and it equips teams with better tools to tackle compliance in 2020 and beyond. Interested in learning more?
Sources: 1 – Karpoff, Jonathan M., et al. "The Reputational Penalties for Environmental Violations: Empirical Evidence." The Journal of Law & Economics, vol. 48, no. 2, 2005, pp. 653–675. JSTOR, www.jstor.org/stable/10.1086/430806.